What can you do with a Photography degree?
A professional Photography degree gives you the opportunity to develop your unique creative practice. Mastering specialist skills in both digital and analogue photography to truly capture the world around you. 
We're all exposed to hundreds of photographs every day; whether its images on social media, adverts on buses or when we're browsing new recipes. A degree in Photography opens doors to a broad range of industries. Creative sectors such as fashion, advertising, graphic design, web design, architecture, film, publishing and marketing all require a photographer's creative skillset and offer opportunities for employment. 
Many photographers specialise to really excel in their careers; with popular areas of expertise being press and editorial photography, sports photography, marine and wildlife photography, fashion photography, film photography, travel photography, portrait photography or medical photography. Lots of industries need photographers who are competent and experienced in a specialist field, so think about which genre speaks most to you. 
Job opportunities
Our Photography degrees are designed to equip graduates for a broad range of careers in the creative industries. You could become a: 
Professional photographer 
Videographer 
Shoot Producer 
Location Scout 
Photo Editor 
Studio Manager 
Camera Technician 
Curator 
Art Director 
Archivist 
Creative Director 
Graduates in the spotlight
Our Photography graduates have gone on to carve successful careers in the following roles: 
Freelance Photographer for clients including Nike, Rolling Stone, Levi's, Channel 4 and National Geographic 
In-house Photographer at Superdry 
Junior Producer at Red Bull 
Studio Assistant at Hempstead May 
Creative Assistant at Refinery 29 
NatGeo Explorer 
Picture Editor at Save the Children UK 
A Photography degree will give you the technical skills needed to work as a professional photographer. Our Institute of Photography is equipped with the latest high-end technology as well as traditional analogue equipment to help you experiment and refine your own unique practice.  
Through lectures and workshop-based teaching, our students gain professional skills in still and moving image photography, lighting techniques, darkroom printing, film processing, hand tanking and post-production using hardware and software, as well as portfolio and exhibition presentation techniques.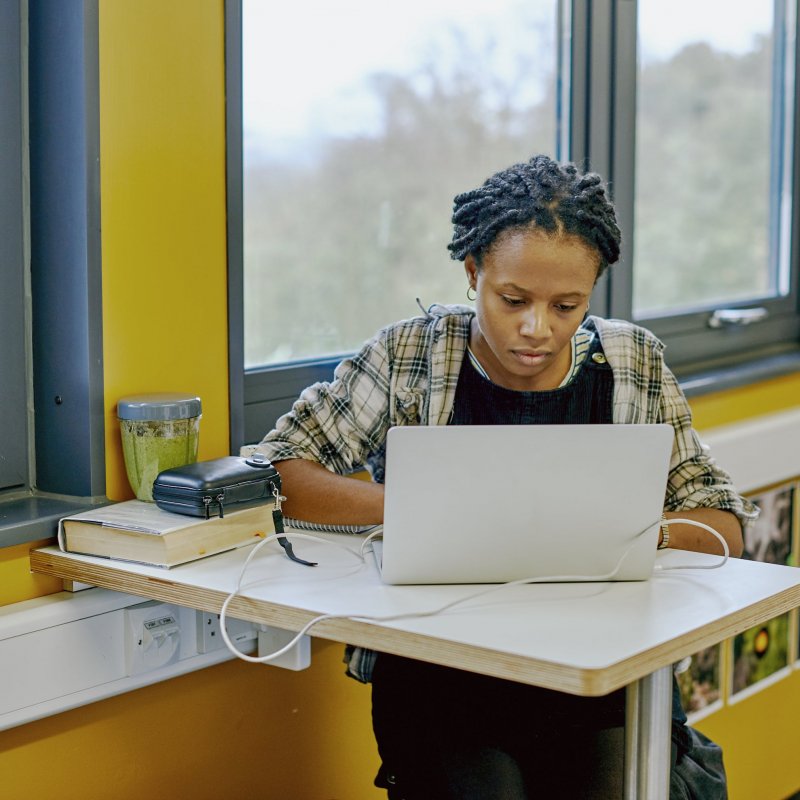 Transferable skills
Students also develop a variety of transferable skills that are desirable to a range of employers. These include:
Leadership skills through project management and collaborative outputs
Innovative solutions to problem solving and a willingness to take creative risks
Strong research, observational and analytical skills
Verbal and written communication skills, including presentation and pitching
Interpersonal skills through critiques, peer reviews and group tutorials.
Entrepreneurial skills in marketing your work and building professional networks
IT skills in software such as Adobe Lightroom, Photoshop InDesign and Capture One
Our industry-focused Photography degrees offer the chance to build networks and gain work experience while you study. Students have the opportunity to seek national and international placements, exhibit their work, gain paid work with our in-house photography agency MAYN, have portfolio reviews and connect with some of the photo industry's most influential partners through our guest lecture programme. 
Students also have the option to go on study trips to global centres for photography such as New York, and London or visit international photography festivals in Paris, Amsterdam, Brighton or Krakow. 
When you study at Falmouth, you also have access to our dedicated employability service, RealWORKs. Students can sign up for weekly career workshops and events, take practice interviews and get support on writing your CV or even going freelance.