Senior Lecturer
Tom studied english at Keble College Oxford before taking an MA in African Studies at the School of Oriental & African Studies (SOAS). He spent much of his twenties living and working abroad, firstly as a volunteer teacher in Lesotho (southern Africa) and then as a university lecturer in English as a Foreign Language in Nagoya, Japan. On returning to England he worked as a freelance lecturer, copywriter and editor in London, where he designed and taught a variety of courses in language and cross-cultural studies for institutions including the British Council and SOAS.

In 2001 Tom moved with his family to Cornwall. Since then he's worked as a freelance copywriter and editor as well as teaching on the MA Professional Writing at Falmouth. As a copywriter, his clients in the past few years have included major banks, global corporations and government agencies as well as locally based companies and not-for-profit organisations. He's also worked on innovative e-learning projects for Sony Corporation and the UK Basic Skills Agency, and written for newspapers including the Financial Times.

Tom is also a poet and a member of the national writers' association 26. In 2011 he initiated and co-produced 26 Flavours of Cornwall, a touring exhibition that paired writers with designers and artists to create a series of surprising and beautiful responses to Cornish foods and drinks. He is currently Poet in Residence at Trebah Garden and a member of Falmouth Poetry Group. In 2014 he worked with Falmouth Poetry Group to organise the first Cornwall Contemporary Poetry Festival, which brought a number of major national and international poets to read and run workshops in Cornwall.
External Links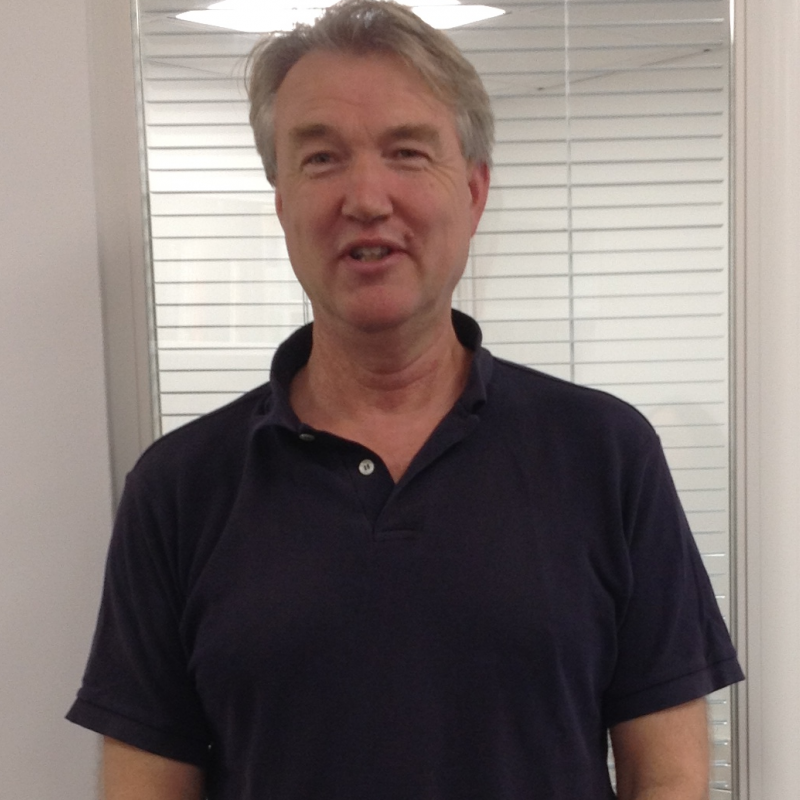 Contact details
Qualifications
| Year | Qualification | Awarding body |
| --- | --- | --- |
| 1984 | MA African Studies | London University School of Oriental & Afircan Studies |
| 1983 | MA English Language & Literature | Oxford University |
| 1981 | BA English Language & Literature | Oxford University |
Membership of external committees
Falmouth Poetry Group
Research Topics
Copywriting
Creative Collaboration
Nature & Environment
Poetry
Professional Writing
Writing
Writing for Business
Publications and research outputs
Article
Book Section
Scott, Tom

(2016) Circus. In: From The Chellew Room. Hovel Press, Falmouth, pp. 28-31. ISBN 9780995606602
Report or Working Paper
Conference or Workshop Item
Book
Shuttle, Penelope

,

Carver, Caroline

,

Scott, Tom

and

Osmond, Matthew

(2016) Poems from the Chellew Room. Hovel Press, Falmouth. ISBN 9780995605602 Item not available from this repository.
Project
Other
Areas of teaching
Copywriting for Businesses & Organisations
Professional Writing
Research for Writers
Courses taught
CPD delivered
I have delivered short courses in publicity writing, report writing and writing for the web for a number of Cornwall-based organisations. I have also organized a series of summer schools in professional writing at Falmouth University.
Policy engagement within Cornwall
Engagement with organisations which contribute to the development of educational, cultural or socio-economic policies in Cornwall
Falmouth Poetry Group: Vice-Chair
Cornwall Contemporary Poetry Festival: Committee Member
Business engagement case studies
I worked closely with the national writers organization 26 and the Cornwall Design Forum to develop and produce 26 Flavours of Cornwall, an exhibition of writing and design celebrating Cornish food and drink that toured in the summer of 2011. This project also involved working closely with a wide range of Cornwall-based food producers who sponsored the show including Roddas, Lynher Dairies, Camel Valley Vineyard and Skinners.

I have run short courses in writing for business for a number of Cornwall-based organisations, including Unlocking Cornish Potential, Cornwall Enterprise and Bewnans Kernow.

As a copywriter and editor, I worked for several years with Cornwall Enterprise on branding and inward investment campaigns for Cornwall, as well as on various economic development policy documents. 
Independent professional practice
As a freelance copywriter and editor I work with a wide range of clients in both the private and public sectors. These include communications agencies, major corporations in the UK and other countries, and government agencies.
Social, community and cultural engagement
As Poet in Residence at Trebah Garden I have given a number of workshops for the public and organized exhibition projects including 'Lighlines' (a collaboration between poets and students on the BA Marine & Natural History Photography Students) and 26 Flavours of Cornwall, a collaboration between writers (novelists, poets and copywriters) and designers/artists working in a variety of media. The latter project also toured a number of venues in Cornwall, including the Eden Project.

In 2014 I was on the Committee that organized the first Cornwall Contemporary Poetry Festival in Calstock, Cornwall.

In 2012 I was one of the writers chosen to take part in 26 for Norwich a project organized by the national writers association 26 and the Norwich Writers' Centre to celebrate Norwich becoming UNESCO's first City of Literature. For this, I produced a creative response to the celebrated German author W.G. Sebald.
Engagement with professional associations and societies
National Association of Writers in Education (member)
26 (national writers' association)
Falmouth Poetry Group (Vice-Chair)