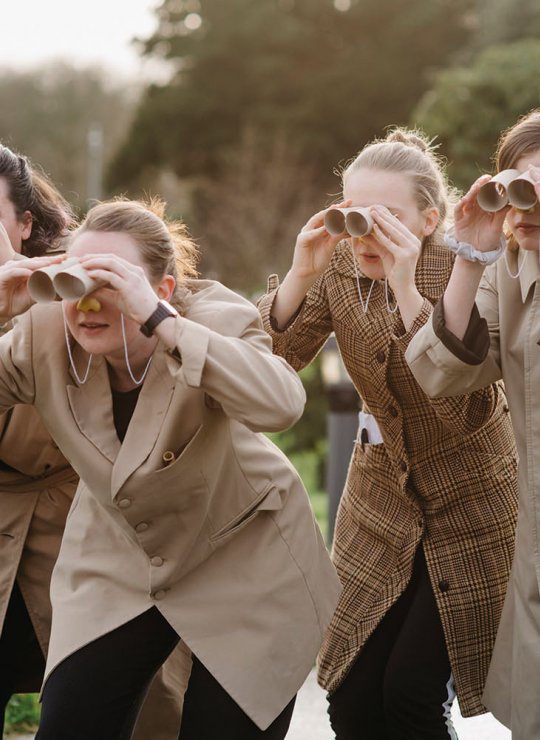 Theatre & Performance BA(Hons)
Create original, brave and enthralling work for theatre and live spaces.
Course overview
Embrace a world of opportunity on this inspirational course underpinned by intensive practical and collaborative work. You'll explore every aspect of the creative process, enabling you as artist, actor, performer and theatre-maker to device, direct, perform and produce pieces with others.
You'll be trained by celebrated theatre companies, makers and academics, enabling awareness and confidence within a range of performance contexts and opportunities. You'll graduate as a thinking, skilled, creative practitioner who can frame, manage, produce and professionally facilitate your own work.
You will:
Benefit from AMATA's year-round performance programme, which attracts top artists and performers
Build industry links through workshops, guest lectures and visits by world-class companies such as Gecko Theatre, Prodigal Theatre and The Young Vic
Learn to use our extensive range of technical sound, lighting and recording equipment
Work with highly skilled and experienced practitioners, artists, academic staff and creative technicians
Create and take part in collaborative projects, including a major production at the AMATA Festival
Have access to green screen and motion-capture facilities, along with a host of other resources