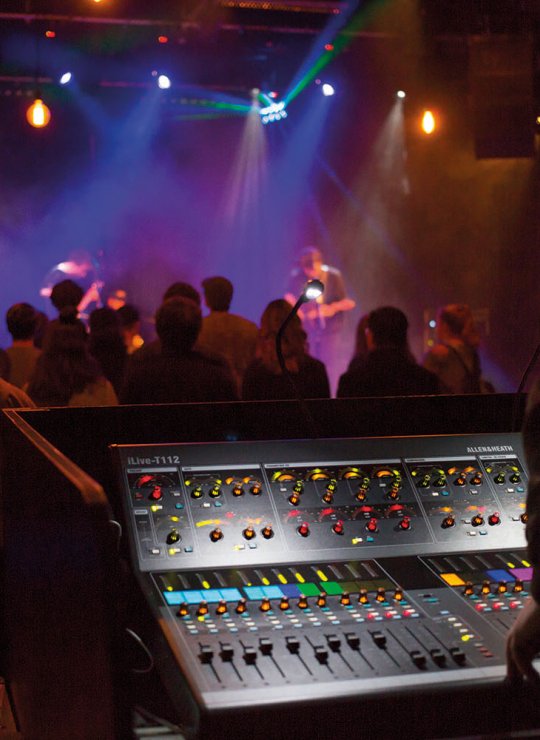 Sound Design BA(Hons)
Explore the boundaries of sound and its potential to transport an audience.
Key details
Course duration
3 years / 4 years
Attendance
Full-time / Sandwich
Subject to validation during this academic year
Course overview
This course is new for entry year 2023
This highly collaborative degree will equip you with the creative and technical abilities for your dream role as a sound designer or a sound experience professional, ready to make waves in industries such as music, animation and visual media. Design sounds in different contexts, from film and fashion shows to gaming, installations and staged performances.
As someone with a passion for sound, you'll immerse yourself in its creation and production. Guided by an expert team and working in partnership with students in associated fields, you'll emerge with diverse skills and a distinctive portfolio.
You will:
Build core sound design and related audio skills, encompassing concepts, practices, tools and workflows
Work with industry-standard software, hardware and technical facilities, including mixing consoles, portable recording equipment, Foley/ ADR suites and dedicated post-production audio suites
Develop a contextual knowledge of contemporary sound design
Collaborate in project teams across a range of creative disciplines to develop and apply knowledge, experience and transferable skills
Experiment with future applications of sound, including sonic wearables and branding, soundscape ecology and sound design in wellbeing
Gain business, marketing and entrepreneurial insight, boosting your employability