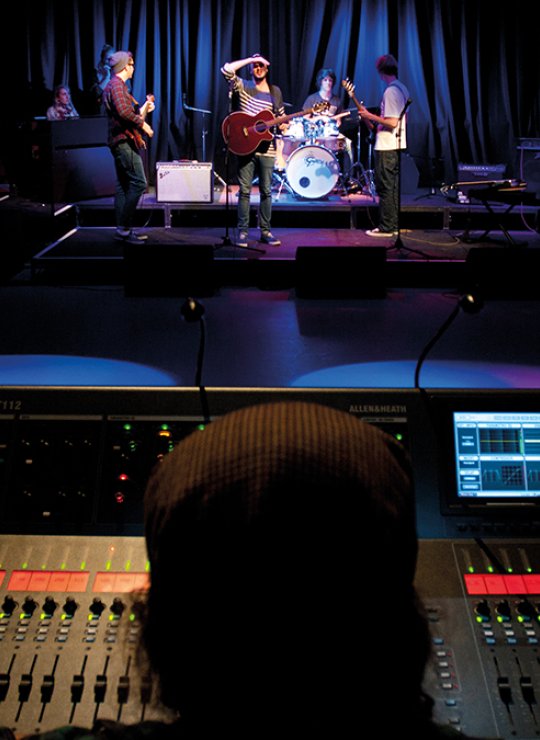 Music Business BA(Hons)
Master the skills needed to manage, create and innovate in the music business.
Key details
Course duration
3 years / 4 years
Attendance
Full-time / Sandwich
Subject to validation during this academic year
Course overview
This course is new for entry year 2023
Explore the mechanics of this fast-changing sector of the entertainment industry, and develop an in-depth understanding of what it takes to succeed in the business. 
You'll journey through music publishing, copyright legislation, marketing, recording and distribution, cutting your teeth on real-life projects and learning from expert lecturers and industry insiders. You'll benefit from a collaborative culture which champions effective teamworking. By graduation, you'll be ready to work ethically, sustainably and successfully within the music business.
You will:
Study in industry-standard, purpose-built facilities that accommodate gigs, recording, rehearsal and business
Gain skills in marketing, publishing, live and recorded music projects and project management, through working on real shows and releases
Develop as a critical thinker, a creative problem solver and a collaborative team player
Work with video makers, photographers, fashion and graphic designers, dancers and choreographers from across the University
Develop an understanding of legalities and economics, including contracts and intellectual property
Gain the know-how to emerge into industry as an innovator, either within an established business or as a go-it-alone entrepreneur