Launchpad startup Codices sees value rocket to £8.7m
22 February 2022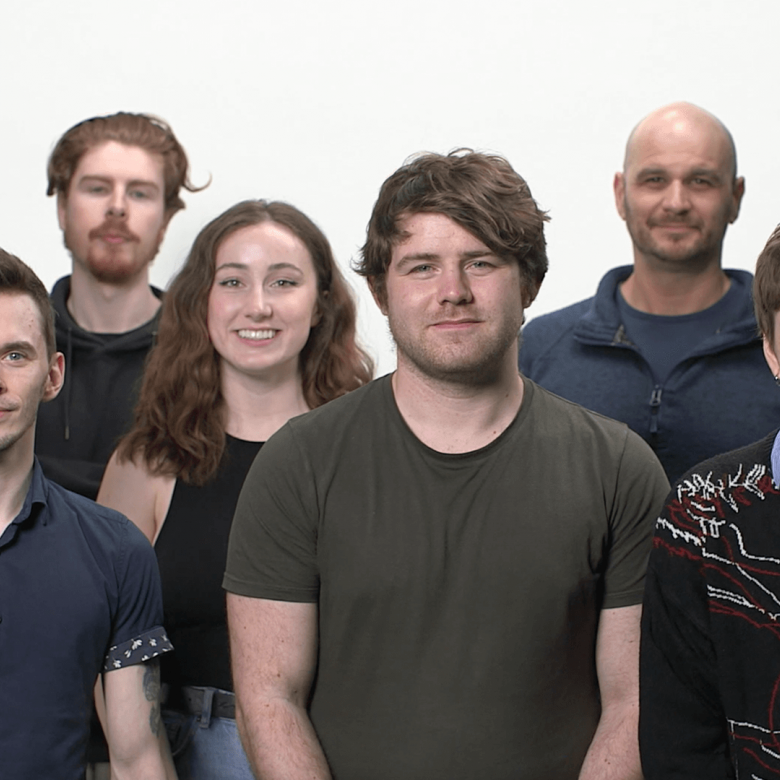 Codices Team Photo
Having recently been valued at a cool £8.7m, Launchpad startup Codices is now set to unveil the 'next gen' of live entertainment with its new streaming tool.
 A startup from Falmouth University's venture studio Launchpad has seen its value balloon to almost £9m, following a recent investment round.
To mark their new investment success and valuation news, tech company Codices is set to launch an exciting new platform in the interactive gaming and entertainment space.
The new platform enables broadcasters to host live interactive shows, with thousands of possibilities for engaging experiences which catapult the audience into the spotlight.
Codices has so far wowed streaming giants and entertainment platforms including Amazon Prime Video, Disney Plus and The English Premier League with its live streaming and interactive entertainment tool, 'Quiz Kit' which 1 out of every 20 active Twitch channels has now used.
Undeterred by a challenging market in 2020, the startup initially secured $800,000 of seed funding from Cornwall and Isles of Scilly Investment Fund and Haatch Ventures and scaled up their team to more than eleven last year. The expansion helped them grow a monthly userbase of over 3.5m viewers and 16,000 broadcasters around the word.
It's a real vote of confidence that our investors share our vision to democratise the process for creating live interactive shows.
Codices founder Tim Edwards says the new valuation and investment is welcome news, which will enable the company to focus on its next big product which is soon to be announced.
"We're incredibly proud of the growth and progress we've made – it's a real vote of confidence that our investors share our vision to democratise the process for creating live interactive shows. Before we set it out it was incredibly difficult to create even simple quiz show online, and we can see through the millions of people using Quiz Kit each month that there is a huge demand for this content.
"This month we have the largest amount of users we've had since we launched back in 2018. Our next product is built on the knowledge we've gained from Quiz Kit and we can't wait to announce it very shortly."
Falmouth University's venture studio programme Launchpad has so far seen nearly 40 businesses incorporated to date. The model is unique for providing a market-facing approach to establishing start-ups and is set to include a new incubator support programme for gaming startups via the institution's flagship Games Academy. The programme is firmly aligned with local need and is designed to complement Cornwall's economic ambitions.
Inspired by Tim's story? 
Launchpad is currently on the hunt for more ambitious entrepreneurs like Tim Edwards – the venture studio is open for applications to take part in the Launchpad programme in May and September 2022. Candidates receive full business support and coaching as well as an MSc in Entrepreneurship upon completion of the programme.