An interview with: Dr Francisco Romera – Course Leader, BSc Business & Marketing Online
18 May 2022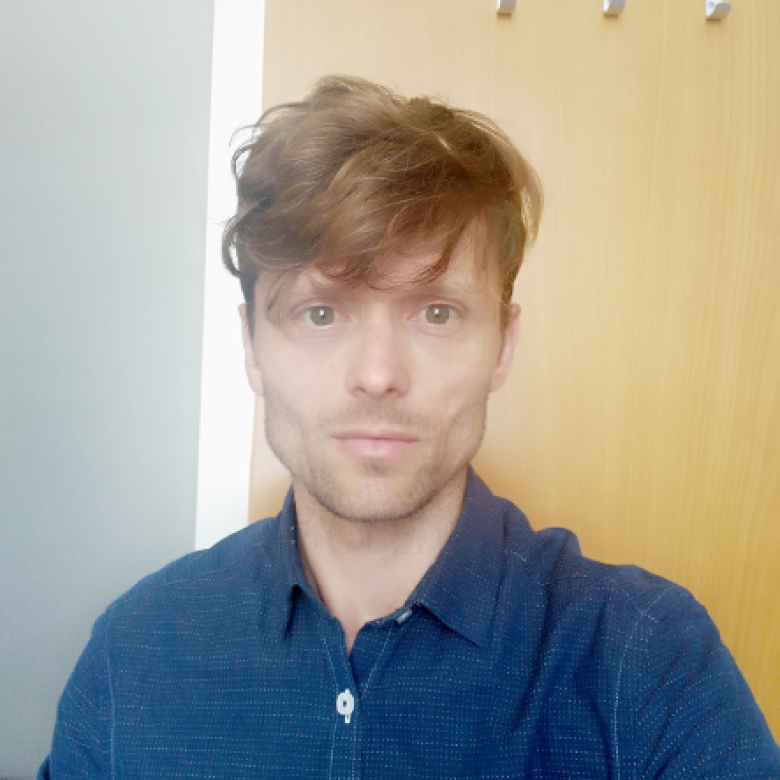 Francisco Romera
Falmouth's Business & Marketing BSc(Hons) Course Leader Francisco Romera talks about his career experiences, the environmental responsibilities companies have and how the University's new online degree offers students a unique learning experience.
1) Can you tell us a bit about your background and experience, as course leader for BSc Business & Marketing (Online) at Falmouth? 
I'm very excited to be able to act as a course leader for Business & Marketing BSc (Online) at Falmouth University! 
I have work experience in the private sector and in non-profit organisations in an international environment, allowing me to understand - in a practical way - the way companies operate.  
At the same time, on the academic side, I have worked as a lecturer since 2018 teaching subjects such as global sustainability, business sustainability and responsibility, innovation management, business strategy, strategic management, research methods and worked on consulting projects. I've also supervised dissertations for undergraduate and postgraduate students, been a placement tutor and supervisor for PhD students.  
All this experience in different subjects over the years has allowed me to build a broad experience developing course content, lectures and seminars around relevant subjects to today's business climate.   
Also, it is important to note that I myself have studied online, including a two-year vocational training program and this helps me understand how online study works, and what it's like to study online.
2) Can you tell us a bit about your research expertise on sustainability, innovation, and strategy in the context of SMEs? 
Companies, regardless of their size, have a responsibility to their environment, therefore sustainability and innovation must be considered in their business strategies.  
Depending on the context in which they operate, companies face different problems that can impede this integration. Helping companies achieve this goal and guiding them in this transition process through responsible and circular models is something that really motivates me. 
3) What makes Falmouth's BSc Business & Marketing (Online) course stand out from other business and marketing course?
This course is different – it really is. The modules and approach we've developed focus on what's needed to be successful in the businesses of today and tomorrow; embedding positive change, sustainability and ethics into everything we do.
On this course, we also focus on digital marketing and how it integrates with successful business operations in the 21st century. Students graduating this course will have well-rounded experience of designing websites and building brands, but also of strategic management and leadership to set them up for a rewarding career.
In practical terms, the course is also incredibly flexible. Learning online, and in some cases part-time, means that you can adapt the course around your lifestyle and other commitments. Online study at Falmouth is accessible in a way traditional courses aren't, especially for those who are unable to attend traditional on-campus courses but want the same quality of teaching and learning.
4) How are sustainability and creating for good embedded into the course?
Sustainability matters. Throughout this entire course, students will have the opportunity to understand how sustainability can be integrated into different business models, processes and practices - both in a theoretical and practical way.
We've even dedicated an entire module to the subject – "Sustainable Practice" – which will see students engaging with topics around sustainability, well-being and ethics in business.
5) What in-demand skills can students expect to gain on the course? 
Student on this course will acquire a series of skills typical of autonomous development and guided week by week by a teaching team with real industry experience. 
Students will develop skills in the context of marketing, digital marketing, sustainability, business operations and personal development. Our modules cover in-demand industry skills like data-led decision making, consumer behaviour, market intelligence and leadership skills.  
At the same time, we cover important personal aspects such as well-being, individually and in collaborative teams, and how different skills will help students achieve their career goals with resilience.  
Once they graduate, students will be able to put into practice everything they have learned in their own business, or in a position of business responsibility. 
6) What aspect of the course are you most excited about, and why? 
On a personal level, this course is a rewarding experience when a large number of professionals and experts work together to create ideas, and give students a great academic and practical experience.  
Having students produce fantastic work and see them working together is what motivates me the most and makes me proud.