Industry experts coach new start-ups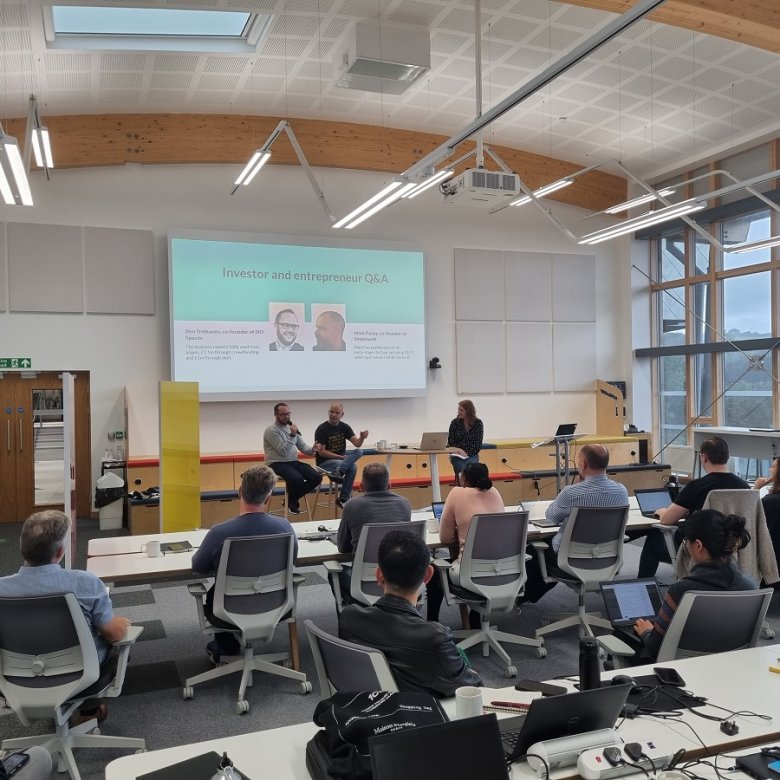 Business Assist Session Launchpad
Newly incorporated Launchpad start-ups are taking advantage of our external business relationships as they enter phase two of the programme.
With their MSc in Entrepreneurship completed, start-ups from the September 2020 cohort are now fully focused on building their companies.
Adrian Scales, Senior Investment Manager at Falmouth University, explained: "Once our start-ups incorporate, they can access business assist sessions to equip them with real practical takeaways and support as they began to build their businesses and pitch for investment.
"We're delighted to be welcoming associates from Francis Clarke, Bishop Fleming, Stephens Scown, Inkwell and others to cover topics including accounting, IP, tax relief, HR, cyber security, investor readiness, sales, social media and project management."
The recent investment readiness session was hosted by Inkwell with guest speakers including the co-founder of Simpleweb and angel investor Mark Panay.
Mark said: "Understanding what's important when asking for money in exchange for magic beans is difficult and subjective at best; the session at Launchpad was a friendly and warm environment to discuss and explore the fundraising process with a room full of interesting people with interesting businesses."
Natalie Campion, co-founder of Launchpad start-up Kevri, who attended the session added: "The investor readiness session was second to none. Launchpad start-ups were placed in front of valuable insights and information from investors, thought leaders and co-founders.
"This session gave us the opportunity to ask questions in a safe space to people who have lived the pains we currently experience as start-up entrepreneurs. The key takeaways from this event and others are valuable to helping us shape our knowledge, mindsets and ultimately, strategise our businesses."
Alex Craven, Head of Investment at Falmouth University, added: "This is a key step in solidifying our offering to businesses outside of the Launchpad MSc programme. We are extremely grateful to our external partners that have delivered professional, engaging content, and I'd like to thank my team for their hard work in leading this new initiative.
"Candidates emerging from the course will be well equipped for their early years in business, and ultimately better prepared for attracting angel investors and subsequent venture capital raises."