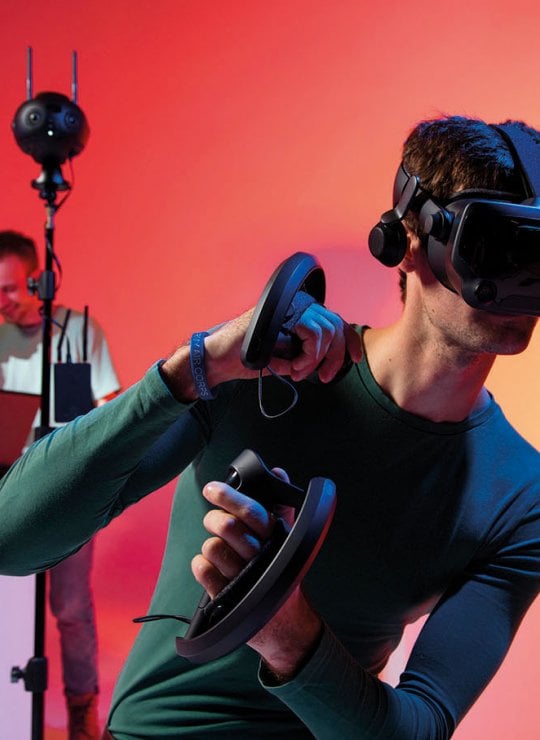 Immersive Computing BSc(Hons)
Gain experience in software engineering, computer science and immersive media research methods.
Key details
Course duration
3 years / 4 years
Subject to validation during this academic year
Course overview
New immersive realities, data-rich and informed interactions, automations and ever-more connected clouds are shaping the way the world operates and how people interact with each other – computer science underpins it all.
You'll be taught by experts from the Games Academy and the Cornwall Business School, to help you become a daring computer scientist capable of leveraging scientific principles and cutting-edge technology to create new and compelling products and services.
You will
Get practical hands-on experience, immersing yourself in computer programming and software engineering to build your own software
Work on complex real-world problems set in partnership with industry and explore a range of market-led incubation opportunities identified by our RealWORKS employability team
Advance your knowledge of computer science and computing technologies in a way that enables you to incorporate cutting-edge advances into the digital products and services you create
Leverage user-centred design thinking in your system development lifecycles, taking advantage of our research strengths in this area
Collaborate in multidisciplinary Agile teams to realise projects with real commercial potential
The Integrated Foundation Year pathway for this course is new for entry year 2022 and subject to validation.