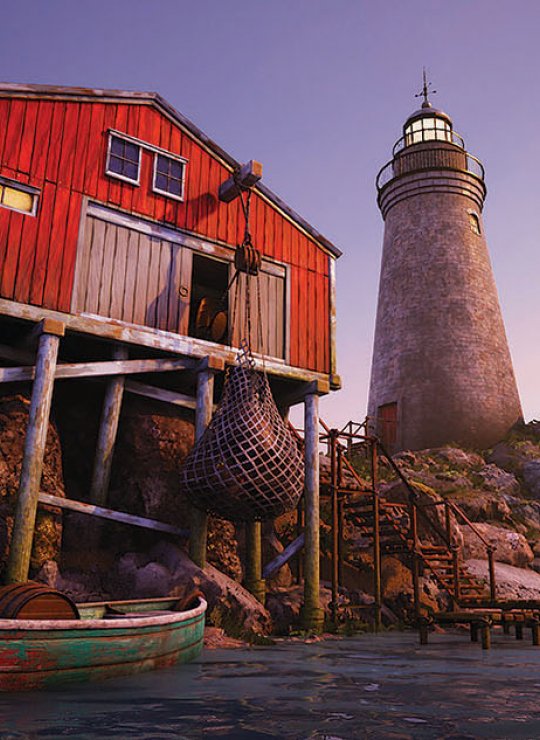 Game Art BA(Hons)
Develop the creative capabilities you'll need to make it as an artist in the industry.
Key details
Course duration
3 years / 4 years
Course overview
As a game artist, you'll be joining one of the fastest growing sectors of the games industry, where skills are in higher demand than ever before. On this course, you'll work within game development teams and graduate as a skilled, industry-ready game artist. You'll study game art principles alongside traditional art practice, building your expertise to contribute to a major game development project in your second and third year.
You will:
Learn about concept art, character art and environment art as well as the pipelines and processes used to make games

Work in one of the largest and best-equipped dedicated game-making spaces of any university in the UK

Work in an industry-standard environment, with access to a range of Cintiqs

Master a variety of industry standard tools used to produce game art including ZBrush, Maya, Substance Painter and Marmoset

Make complete games by working in multidisciplinary teams and collaborating in engines like Unreal and Unity

Acquire the skills you need to make a successful career from your artistic talent
The Integrated Foundation Year pathway for this course is new for entry year 2022 and subject to validation.
On this Game Art degree, you'll have the opportunity to gain a BA(Hons) degree over three years or study Game Art BA(Hons) with an Integrated Foundation Year.
You'll explore the principles of game art in the context of traditional art practice, combining subjects like landscape painting with advanced Photoshop, concept art with critical analysis, and life drawing with 3D modelling. We'll also build your expertise in concept, character and environment art, agile project management, and development pipelines and processes.
Focused on industry practices, much of your learning will come from working in game development teams – devising and developing real games using real-world practices.
Games Academy showreel 2020
During the first year of your Game Art degree, you'll build the basic skills demanded by the industry, and learn about game artists' major roles and techniques. Working with industry-standard software, methods and pipelines, you'll develop your drawing skills, better understand anatomy, and apply these abilities to 3D modelling and related elements.
You'll learn traditional and digital art skills – both 2D and 3D – alongside concept, environment and character art.
Modules
Concept Art 1
Character Art 1
Environment Art 1
Concept Art 2
Character Art 2
Environment Art 2
You'll grow your confidence in game art and your skills in professional tools. You'll then provide art assets to a collaborative project with game development students, giving you valuable experience in the development pipeline. An additional specialist practice project lets you hone your skills in a particular area of game art, and create high quality work for your portfolio.
Modules
Developing Concept Art Vocabularies
Developing Character Art Vocabularies
Developing Environment Art Vocabularies
World Creation Project : Production
Developing Specialist Art Practice
With specialism, independence and professional practice at the front and centre of this year, you'll join a multi-skilled team on a game development project. Working in a studio, you'll contribute art assets using industry-standard methods and pipelines.
You'll also create distinctive and polished work for your growing portfolio by working on specialist game art. We'll then help you commercialise this work and prepare you for the transition to professional life.

Modules
Major Game Development Project: Pre-Production
Professional Practice
Major Game Development Project: Production
Preparing for the Future
Why study an Integrated Foundation Year route? 
If you're taking on a new subject that you haven't studied in depth before, have been out of education for a while or have a non-standard educational background then an Integrated Foundation Year degree may be the right choice for you. It is a four-year degree with an Integrated Foundation Year to start, which allows you to explore the primary elements of your subject before progressing on to the remaining three years of the BA(Hons) degree. 
What you'll study in your Foundation year
If you choose this pathway, you'll study five core modules in your Foundation year. These are all designed to help you explore the foundational elements of your subject. You'll gain relevant technical skills, learn to experiment and take risks, develop an understanding of professional practice, have opportunities to work across disciplines and collaborate with other students on live project briefs. 
Modules
Explore
You'll begin your foundation year by working collaboratively with others to explore themes of the future. You'll take risks, experiment through play and be supported to break through barriers.
Technique
You'll take subject-specific workshops and develop essential technical and practical skills in your area of study. You'll also enhance your analytical and organisational abilities.
Apply
You'll work with your peer group to think beyond discipline by addressing a societal or global issue. You'll then showcase your work to your peers and deliver and accompanying evaluation of your process.
Industry
You'll enhance your creative and practical skills in your subject specialism by responding to typical industry briefs, underpinned by focused research and experiments. You'll also gain industry insights through guest lectures and workshops.
Launch
You'll develop your unique identity in your specialism through the production of a self-initiated body of work. Your final project will be the bridge to your next year, fully supported by evaluative reviews and critical analysis of the work you have created.
After the Foundation year, you progress into Year One of the full three-year degree, equipped with a deeper knowledge of your subject, a clear understanding of your strengths, and develop a practical and technical skillset and the confidence to excel in your chosen subject. 
The Integrated Foundation Year pathway for this course is new for entry year 2022 and subject to validation.
The modules above are those being studied by our students, or proposed new ones. Programme structures and modules can change as part of our curriculum enhancement and review processes. If a certain module is important to you, please discuss it with the Course Leader.
From module information to course aims and assessment criteria, discover the full course details
We are making changes to our curriculum framework for courses starting in 2022. Modest amendments to our course module structure will provide you with new opportunities to collaborate and co-create with students from across disciplines during your studies.
This course page will be updated when these changes have been finalised and applicants will be notified.
How you'll learn
You'll learn through lectures, seminars, workshops, group and individual tutorials, and tutor and peer feedback on your work. Our guest lecture series is your chance to hear industry professionals talk about their work, their approaches, and the lessons they've learned.
As you progress through your Game Art degree, you'll focus and develop a distinctive practice. With your basic skills in place, you'll be able to work and experiment within game development teams – meaning you can apply your practice to professional game making.
At Falmouth, we use a 'digitally enhanced learning & teaching' approach. Your experience will always be predominantly in-person, including seminars, tutorials and studio teaching, with some, more targeted elements, being online either live (synchronous) or pre-recorded (asynchronous). You can read more here.
How you'll spend your time
Year

Timetabled teaching

and learning activity

Guided

independent study

Integrated

Foundation

Year (optional)

1

36%

64%

2

36%

64%

3

32%

68%
How you'll be assessed
Year

Written exams

Practical exams

Coursework

Integrated

Foundation

Year (optional)

0%

0%

100%

1

0%

0%

100%

2

0%

0%

100%

3

0%

0%

100%
  The above percentages relate to 2019/2020 data.
Assessment methods
F

oundation year assessments are 100% coursework based

Continuous assessment with no formal examinations.
Visual, verbal and written assignments.
A portfolio of personal and group project work is developed over the course of the degree to boost your employability.
What our students do
See the latest from our Games Academy
Staff
You'll be taught and supported by professional artists, game art practitioners and developers, and game-focused academics. Together they provide industry experience from titles like World of Warcraft, League of Legends, Project Gotham Racing and the Total War series.
Some members of staff only teach on specific modules, and your course might not feature every staff member who teaches on the course.
Facilities
XSens MVN Awinda motion capture suits.
Large studio equipped with regularly updated, state-of-the-art game development machines.
Life drawing studio for artists and weekly life sessions.
Specialised computing hardware for game development, motion capture and immersive experiences.
Standard packages used in software development for the games and visual effects industries, including Adobe and Autodesk suites.
Attached lab committed to staying at the cutting edge - featuring AR, VR and MR (XR) equipment including HoloLens, HoloLens 2 and Oculus Quest 2.
Attached lab with access to PS4 development and testing kits.
Access to a variety of game engines including Unity and Unreal.
Studios open late during term time.
Access to free software via Microsoft Imagine.
Industry-standard game engines including Unity and Unreal 4.
Industry-standard software including Maya, Zbrush, Blender and the Adobe Creative Suite.
Technicians on-hand during opening hours to assist with the different tools.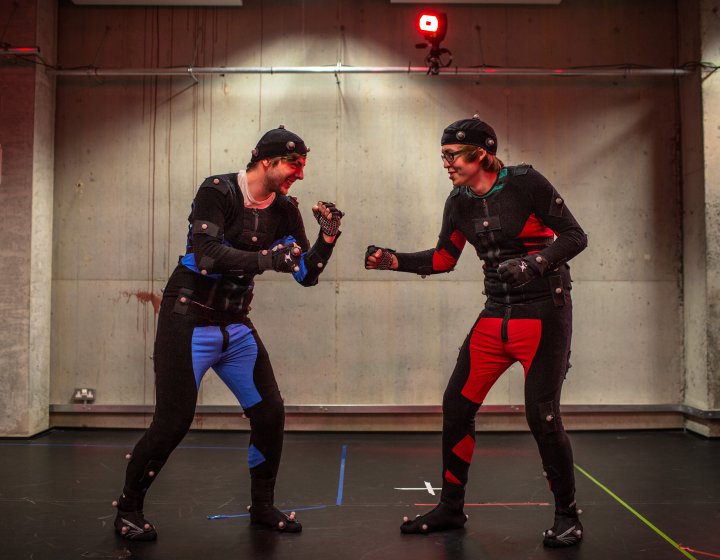 games academy fight
Games Academy Facilities
Our Games Academy offers professional-standard studios, a dedicated craft room, breakout spaces, and...
Games Academy Facilities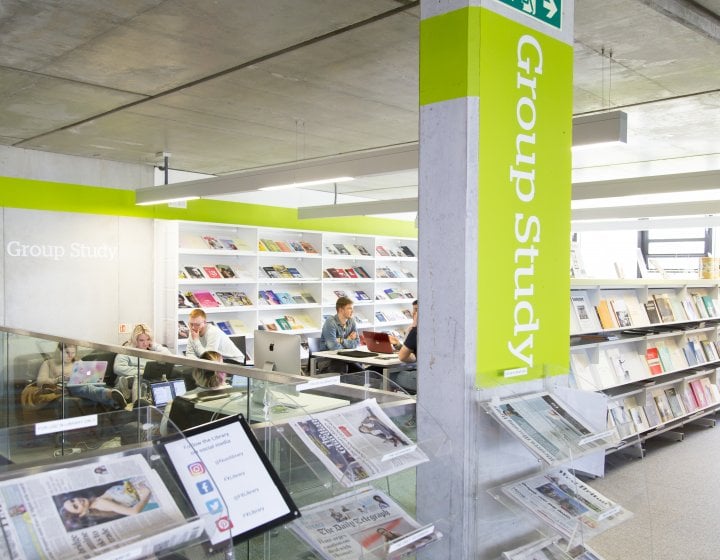 Penryn library group study area
Library Facilities
Offering extensive collections, our two libraries provide a wealth of digital resources, magazines, ...
Library Facilities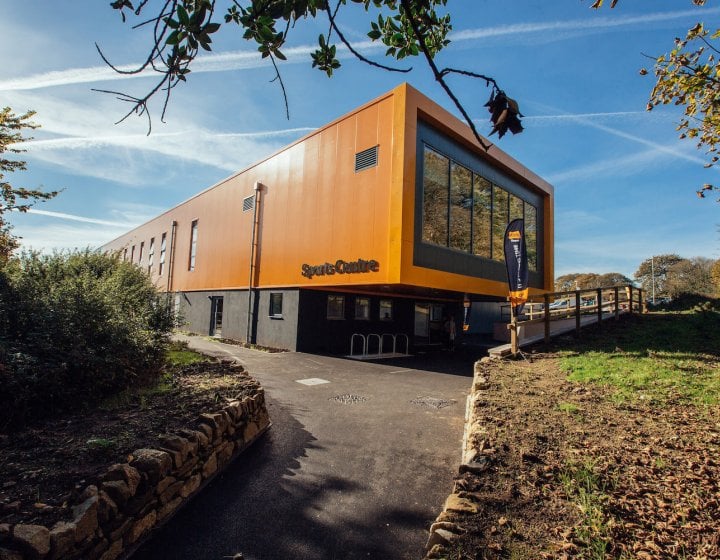 Sports Centre - Outside
Sports Centre
Sports Centre
Our Sports Centre, on Penryn Campus, includes a spacious gym with up to 90 of the latest, new statio...
Sports Centre
Our graduates have worked as:
Character Artist at 10:10 Games
Environment Artist at Fireproof
Graduate 3D Artist at Frontier Studios
Associate Visual Effects (VFX) Artist at Splash Damage
User Interface (UI) and User Experience (UX) Artist at Firesprite Games
Apply via UCAS
Ready to join us? You can apply for September 2022 through Clearing or for September 2023 through UCAS Apply and Track. You'll need to reference the course and University code (F33).
Applying as an international student?
International students can apply for a course through UCAS, via an agent or directly with the university. For more information about how to apply as an international student, visit our International applications page.
| Course route | UCAS code |
| --- | --- |
| Game Art BA(Hons) three year degree | W280 |
| Game Art BA(Hons) with Integrated Foundation Year | FY01 |
We consider all applications on their own individual merit and potential. We invite all applicants to an interview day or audition to give them the opportunity to demonstrate this along with what inspires and motivates them in their field. Applicants will also be able to show their portfolio or give a performance depending on the course. We welcome applications from all subject backgrounds, whether you've specialised in STEM, the arts or humanities.  
| Course route | Entry requirements |
| --- | --- |
| BA/BSc(Hons) three year degree | 104 – 120 UCAS Tariff points |
| BA/BSc(Hons) four year degree with Integrated Foundation Year | 80 – 120 UCAS Tariff points |
UCAS Tariff points will primarily be from Level 3 qualifications such as but not limited to A-levels, T Levels, a BTEC/UAL Extended Diploma or a Foundation Diploma.
For applicants whose first language is English we require you to have or be working towards GCSE English Language Grade 4 (C), or equivalent. 
If English is not your first language you will need to meet the same standard which is equivalent to the IELTS Academic 6.0 overall score, with at least 5.5 in Reading, Writing, Speaking and Listening. We accept a range of in country equivalencies and approved tests.  
If you need a student visa to study in the UK, you'll need to take a recognised language test that is approved and vouched for by the University. You can read our English Language Requirements for more information.
For starting your studies in 2022
UK applications: 26 January 2022 (for equal consideration)
Applications after the 26 January will be considered on a first-come, first-served as long as there are places available. Apply for this course now.
For starting your studies in 2023
UK applications: 25 January 2023 (for equal consideration)
Applications after the 25 January will be considered on a first-come, first-served as long as there are places available. Apply for this course now.
International fee payers
International fee payers can apply throughout the year. But we recommend applying as early as possible, to make time for visa and travel arrangements.
What we're looking for
We want someone who:
Understands what is required of game development artists.
Shows an awareness of visual communication.
Is motivated and suitable for the course.
Tuition fees
| Annual tuition fee | Student |
| --- | --- |
| £9,250 per year | Full-time UK |
| £17,460 per year | Full-time EU/international |
| Annual tuition fee | Student |
| --- | --- |
| £9,250 per year | Full-time UK |
| £17,460 per year | Full-time EU/international |
Tuition fees are set annually and are subject to review each year. The University may therefore raise tuition fees in the second or subsequent years of a course, in line with inflation and/or the maximum permitted by law or Government policy. Students will be notified of any changes as soon as possible. 
The figures above don't include accommodation and living costs
Typical course costs
£150 - Recurring annual costs (art materials)

£30-£150 - Headset with microphone

£25-£100 - Webcam

£1500 - Laptop or desktop capable of running 3D modelling software
If you need to bring equipment or materials with you, these will be outlined in your Welcome Letter.
Additional typical course costs for Integrated Foundation Year pathway
£250 for materials
A laptop/desktop computer
Adobe Creative Suite
In order to participate in our digitally enhanced learning approach, you'll need to have a personal laptop/desktop computer. Depending on your subject, you may need a specific type of computer. If you're unsure about what you might need, please contact our course advisors.
What better way to find out about life at Falmouth University than by asking our current students?
From course details and academic support, to the social scene and settling in, our students are ready and available to answer any questions you might have. Simply set up your account, send them a question and they'll get back to you within 24 hours.