Lecturer in Music
Frankie Stevens is an operatic soprano, metal musician and academic. 

She has a diverse range of interests that span across the history of music from classical to modern metal. Prior to joining Falmouth, Frankie studied Music (BMus) at the University of Birmingham specialising in operatic vocal performance and Arts and Culture (MA) at Rijksuniversiteit Groningen in the Netherlands where her thesis explored women's experiences of doom metal music and culture. Frankie's research focuses mainly on metal music studies, and she has presented her work internationally at a number of academic conferences (UK, IE, NL). She has recently been published in the Metal Music Studies journal (2020) and is currently working on a book chapter for the upcoming publication Embodying the Music and Death Nexus: Consolations, Salvations, and Transformations. 

In her early career, Frankie was part for the YMV Choir for the Cultural Olympiad and sang at a number of prestigious venues and events including the Team GB launch party 'Our Greatest Team Rises' at the Royal Albert Hall (attended by Duke and Duchess of Cambridge) and the Cultural Olympiad in conjunction with YMV: Royal Opera House performance with Gareth Malone OBE.  

As a songwriter and performer, Frankie has toured the UK and Europe with black metal collective Denigrata and released the debut album Missa Defunctorum: Requiem Mass in A Minor. She is also currently working on a dark folk female-duo with Nachthexe entitled Dōlǒur.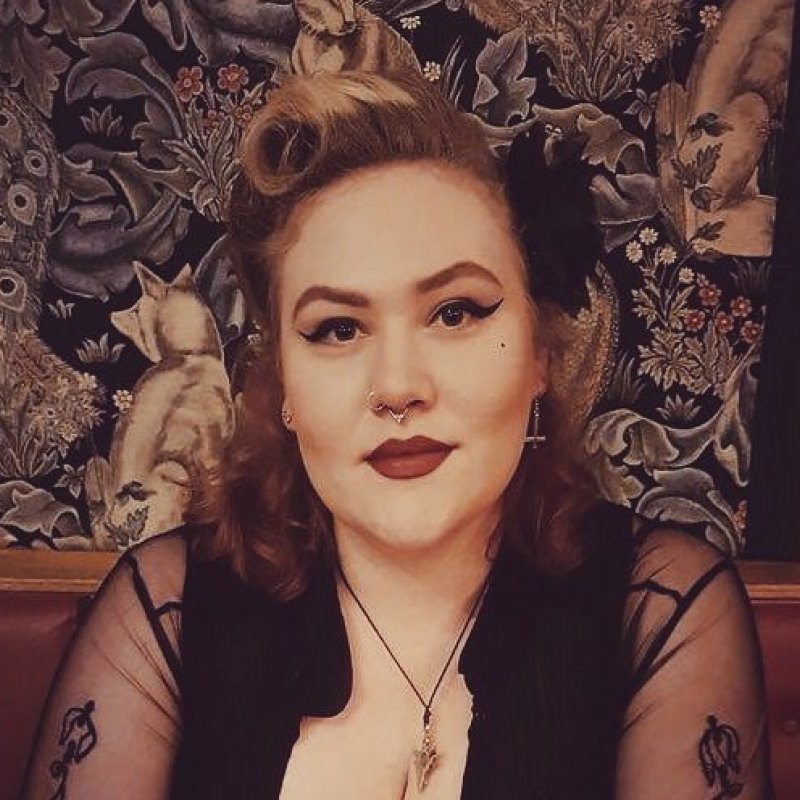 Contact details
Qualifications
| Year | Qualification | Awarding body |
| --- | --- | --- |
| 2019 | MA | The University of Groningen |
| 2016 | BMus | The University of Birmingham |
Research interests and expertise
Frankie's research interests include: Extreme metal music and culture particularly through the lenses of feminist ethnography and musicology, and operatic performance and healthy singing. 
Publications and research outputs
Article
Conference or Workshop Item
Areas of teaching
Classical Singing
critical theory
Cultural Studies
popular music studies
Vocal studies
Courses taught
Popular Music BA(Hons)
Music BA(Hons)
Creative Music Technology BA(Hons)