Falmouth Most Successful Uni at D&AD
18 July 2019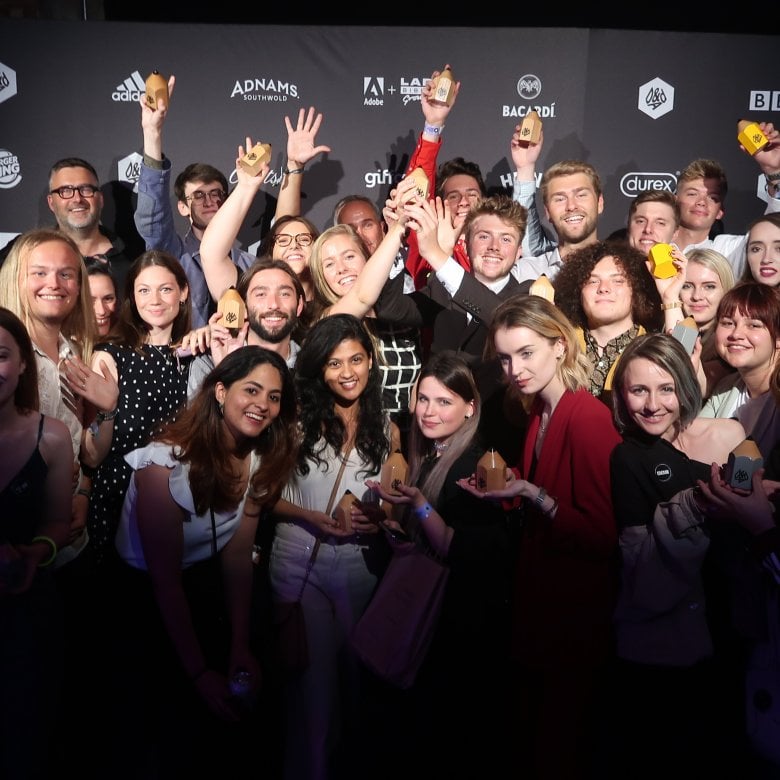 web story - D&AD 2019
Falmouth is celebrating a bumper year at the D&AD New Blood Awards, where the number of prizes awarded to its students made it the most successful university in the competition.
At a ceremony in London, undergraduate and postgraduate students from Creative Advertising and Graphic Design were awarded a grand total of 14 Pencils (two Yellow, three Graphite and nine Wood).
At the New Blood Festival earlier in the week, MA Communication Design was awarded Best Stand, with BA Illustration scooping runner-up.
Head of Graphic Design, Bryan Clark, said of the University's success, "We know how incredible our students are, but it's great for them to be recognised by industry leaders at this high-profile global event.
At Falmouth we really emphasise the importance of mirroring industry practice, pushing boundaries and creative problem solving. You can see that in the professionalism and originality of the work our students exhibited at D&AD this year.
D&AD New Blood is one of the world's largest student competitions and an annual showcase of some of the best emerging creative talent from across the world. This year, over 1000 entries were submitted from 58 countries.
The judges are industry-leading practitioners from design and advertising, meaning that exhibitors are given great opportunities to raise their profile.
Director of the School of Communication Design, Paul Springer, said, "We're enormously proud of the creative talent that flows out of Falmouth every year. Creative Advertising and Graphic Design are at the heart of the Falmouth portfolio; industry connected and cutting edge. It's great to celebrate what the team have done this year and we look forward to seeing what they do next."