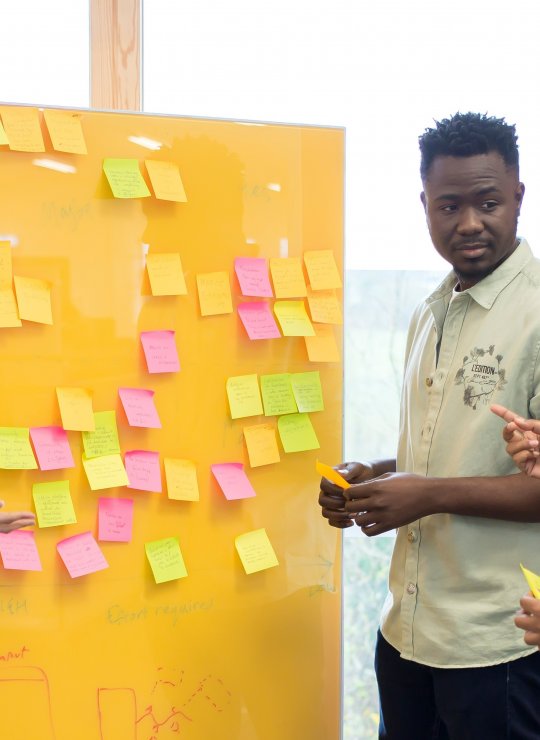 Entrepreneurship MSc
Join the UK's number 1 university for graduate business leaders 2021*.
Key details
Subject to validation during this academic year
Course overview
Become part of our thriving ecosystem of creators, innovators and leaders to gain the practical skills you need to become an entrepreneur. While nurturing your talent for spotting opportunities and solving problems, you'll be taught some of the most progressive methods in business by experienced professionals from diverse backgrounds. 
The programme is built around the development of real business ideas and the practical application of entrepreneurial theory and practice. With an outstanding curriculum, a high-profile Guest Speaker Programme and regular networking and pitching opportunities you'll not only leave ready to develop your ideas and lead a team, but you'll have built a strong entrepreneurial network to help back your business. That's why we're the top UK university for graduate business leaders 2021 (Capitol on Tap*).  
You will:
Develop an understanding of the practice and theory of entrepreneurship, contextualised via various theoretical lenses and practical experience
Galvanise your team working skills, and understand what it takes to build a world-class founding team 
Learn about the various areas of business, such as design thinking, finance, marketing, innovation, lean product development, strategy, project management, and see how they connect 
Understand the process of developing a start-up business from inception through to investment 
Start dates: January / May / September
(Three intakes per year)