Dr Ruth Heholt, Associate Professor of Dark Economies and Gothic Literature
Ruth Heholt is associate professor of Dark Economies and Gothic literature at Falmouth University, UK and lead of the Dark Economies research group. She is author of Catherine Crowe: Gender, Genre, and Radical Politics (Routledge, 2020) and co-author of Gothic Kernow: Cornwall as Strange Fiction (Anthem Press, 2022). She is co-editor of several collections including Gothic Britain: Dark Places in the Provinces and Margins of the British Isles (2018), and Haunted Landscapes (2017). She has organised international conferences including Folk Horror in the Twentieth Century (Falmouth and Lehigh Universities 2019) and is editor of the peer reviewed journal Revenant: Critical and Creative Studies of the Supernatural. Revenant is dedicated to academic and creative explorations of the supernatural, the uncanny and the weird and can be found at revenantjournal.com. She is co-editor of the Gender and the Body book series and the Nineteenth Century and Neo-Victorian Cultures book series (Edinburgh University Press). Ruth is on the advisory and editorial boards of several scholarly associations, book series, and journals. She is a fellow of the Higher Education Academy.
External Links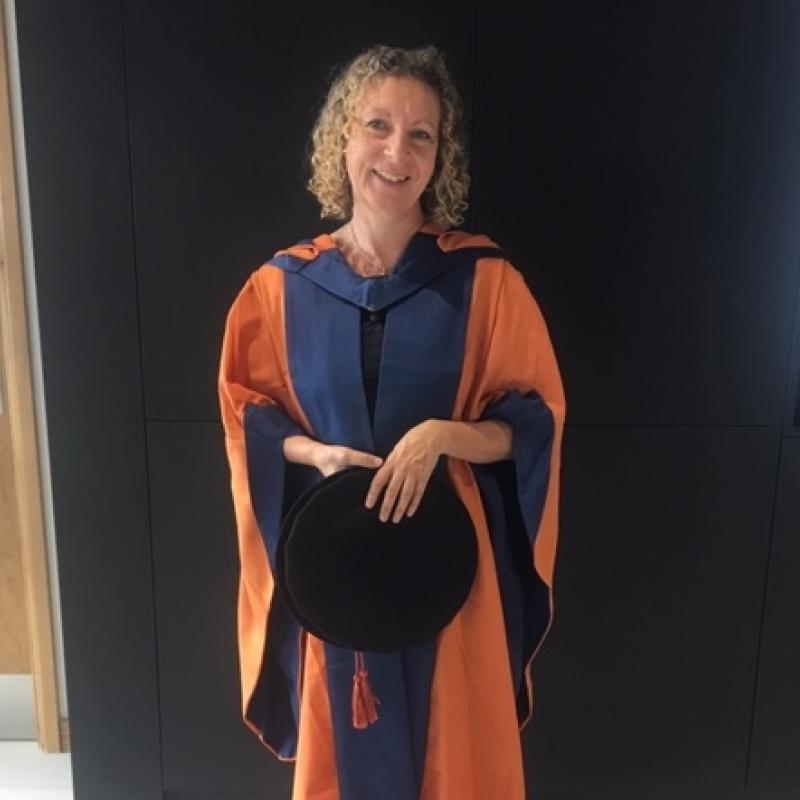 Contact details
Qualifications
| Year | Qualification | Awarding body |
| --- | --- | --- |
| 2009 | PGCHE | University College Falmouth |
| 2004 | PhD | University of Plymouth |
| 1997 | BA (Hons) English | University of Reading |
Membership of external committees
Fellow of the Higher Education Academy
Research interests and expertise
My research is based around the concept of the supernatural, masculinity and both contemporary and Victorian culture and literature. I am willing to consider supervising PhDs that cover any aspect of the supernatural or masculinity in literature or media.
Research centre and group affiliations
RANE Research Group
Research Topics
Gothic Literature
Ghost Stories
Crime fiction
Supernatural studies
Gender studies
Victorian and Neo-Victorian studies
Publications and research outputs
Article
Book Section
Conference or Workshop Item
Book
Conference
Journal
Review
Events
2015
'Sensational Men: Masculinity in Victorian Fiction, Theatre and the Arts'. One day conference co-hosted by Falmouth University and the Victorian Popular Fiction Association. 18 April 2015. Please see VPFA website for details.
Events
2014
One day Symposium and art exhibition entitled 'Haunted Landscapes: Nature, Supernature and the Environment'. This symposium was co-hosted by Falmouth University and ASLE UK-I on 8th March 2014.
Events
2011
'Haunted Men: Masculinity in the Victorian and Edwardian Eras' was a successful, international one day symposium. Keynote speakers were Professor William Hughes, president of the International Gothic Association and editor of the 'Gothic Studies' journal and Professor Mark Llewellyn head of research at the AHRC.
Current research students
I am currently supervising eight PhD students at Falmouth. I welcome queries and applications for PhDs on any subjects such as Gothic literature, crime fiction, ghost and supernatural fictions, gender studies, and Victorian studies.
Research degrees examined
I have been external examiner for PhDs at University of Exeter, Sunderland, and Debrecen (Hungary). 
I have been internal examiner for two PhDs at Falmouth. 
I was external examiner for a Masters by Research at Birmingham University.
Number of research degree examinations
1
Areas of teaching
Crime
English
Film
Gender.
Victorian studies
Courses taught
Making Nations: Literature and Culture 1832 - 1914, Travel Writing: Theory and Practice, Representations of Crime, Literature and Screen
Gender and Film
Professional esteem indicators
| Year | Description |
| --- | --- |
| 2014 | I am invited to be keynote speaker at the 'Locating Fantastika' conference, Lancaster University, 2015. Invited to chair special panel 'Fakes and Frauds' at the Victorian Popular Fiction Association conference, 2015. |