Associate Professor of Visual Culture
Carolyn Shapiro has been teaching at the Falmouth College of Art, University College Falmouth, and Falmouth University successively since 2002. Her interdisciplinary approach to critical theory and philosophy has given her the flexibility to teach across programmes, including History of Modern Art and Design, Creative Advertising, Communication Design, English, and Illustration.  Carolyn was previously a Lecturer in the English Department at Baruch College, New York. Carolyn received her PhD in Performance Studies in 2004, from Tisch School of the Arts, New York University. Carolyn's scholarly approach uses psychoanalytical theories and deconstruction, from the particular perspective of feminist theory, and she has published with Women & Performance; Wiley Blackwell; MAI Feminism; Rowman &  Littlefield; Duke University Press; and UCL Press. She is active in Postgraduate Research, supervising 9 PhD students and teaching seminars in Critical Writing.
 
In 2013, Carolyn was Coordinator for an international conference, "Performing Objects", in conjunction with the art exhibit "Felicitous Objects" at The Poly, Falmouth gallery, which Carolyn co-curated with Maria Christoforidou. Carolyn is currently co-organiser for "Transitus: Illustration as Crossing Ground": the 12th Annual Illustration Research Symposium, in collaboration with the Journal of Illustration. Coordinated with Performing Objects was in conjunction with the art exhibit "Felicitous Objects" at The Poly, Falmouth gallery, which Carolyn co-curated with Maria Christoforidou.
Carolyn is External Examiner at the Faculty of Laws, University College London, invited to this position because of her research on the philosopher Jeremy Bentham.  In addition, she is working on several projects looking at Jewish Diaspora, as well as acting as Lead Investigator for an AHRC proposal for an internationally-networked Online Feminist Classroom. She has also incorporated undergraduate student symposiums such as "Disquiet Feminisms" (spring 2019), and "Decolonise Now!" (Spring 2021), into the Falmouth School of Art Critical Studies curriculum. Her interest in the growing theoretical area of Illustration Research forms a guiding force in all of her teaching, including that of postgraduate research. Carolyn's community outreach projects include serving as Education Officer for Kehillat Kernow, the Jewish congregation of Cornwall, working with primary, secondary and HE students on Jewish cultural and religious themes, and works with the Falmouth University Commission on Race and Inequality on definitions of Anti-Semitism.
External Links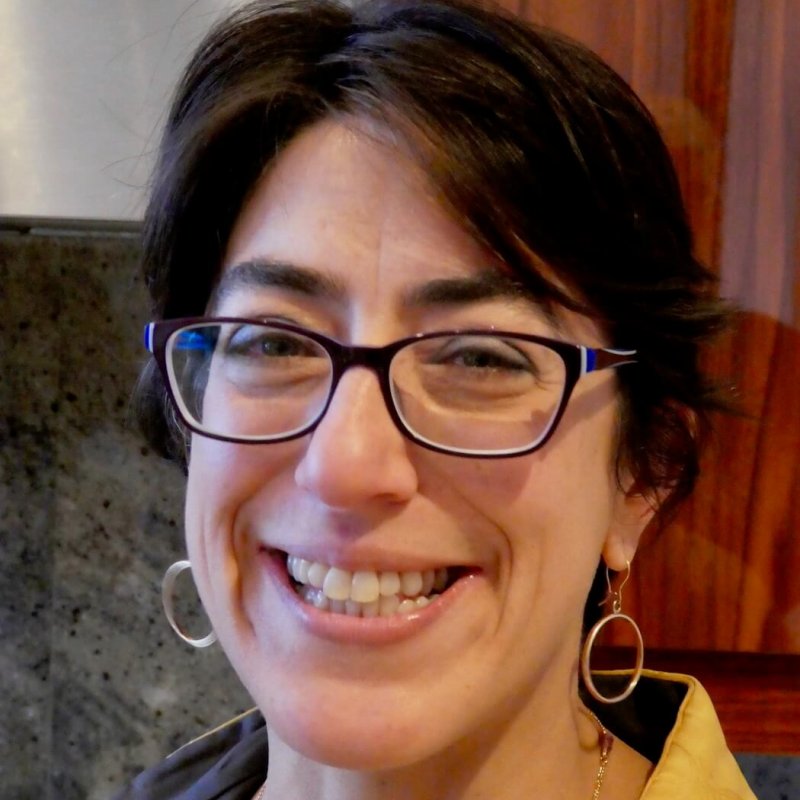 Contact details
Qualifications
| Year | Qualification | Awarding body |
| --- | --- | --- |
| 1987 | BA Comparative Literature and History of Art | University of Pennsylvania |
| 1993 | MA Performance Studies | Tisch School of the Arts, New York University |
| 2004 | PhD Performance Studies | Tisch School of the Arts, New York University |
Honors and awards
| Year | Description |
| --- | --- |
| 2004 | The Michael Kirby Award for Most Distinguished PhD dissertation, New York University |
Membership of external committees
member, International Society for Utilitarian Studies; member, College Art Association
Research interests and expertise
History and psychoanalysis
Online feminist pedagogies
Deconstruction and feminism
Decolonising art and design
Performance Studies and Performance Philosophy
The Auto-Icon of Jeremy Bentham; Bentham's theory of language; Bentham's queer body
Object Theatre and 3-D illustration
Uncanniness and automata 
Illustration and the Uncanny
Animal-human relations in Studio Ghibli
Freemasonry: illustrations, rituals, and theatre
Mahj Jong and competition among Jewish American women
Deconstruction in and the visual arts; the Future Anterior as visual trope
Facebook as Autothanatography
Publications and research outputs
Article
Book Section
Conference or Workshop Item
Artwork
Other
Current research students
Completed PhD supervisions:
Matthew Lunt, "Harry Penhaul and the subject of the real: photographing post-war Cornish community through a Lacanian lens," 2019.
Jeanie Sinclair, We came for the parties: performing art community, archive and place in St Ives, 1945 – 1970, 2021.
Current PhD supervisions:
Louise Bell, "Illustration as empathic attention: using creative practice as an other way of knowing place" (DoS)
David Greeves, "Embodied Performative practices in the Delivery of Vertical Dance Pedagogy" (supervisory committee)
Sara Hougham-Slade, "A practice-based examination of weight and correlative movement through non-digital 'Haptic Illustrative Devices' as textual aids" (supervisory committee)
Tim Jones, "Artful Conversations: Establishing an approach to using the visual arts for enabling communication in the Memory Café" (DoS)
Dan O'Carroll, "Writing the New Heritage" (DoS)
Gilly Nevin, "Placental Textuality in the art practices of Helen Chadwick and philosophy of Luce Irigaray" (DoS)
Drew Turner, "Stories of Home: ethnographic illustration research methodology" (supervisory committee)
Ian Walden, "How to end your life in the 21st Century: Facilitating cultural and sociological discursivity around end of life choices" (supervisory committee)
*Yan Wenxue, "Augmented reality picture books for second language acquisition in pre-school children"
Previous student supervision
Gemma Anderson, PhD confirmation committee; numerous MA degrees (MA 20th Century Art and Design; MA Creative Advertising)
Number of research students supervised to completion
2
Research degrees examined
Ann Roberts, "Painting by mouth: art, modernity and disability. Bartram Hiles (1872-1927)" Falmouth College of Art, 2012.
Jason Cleverly, "The artist-designer: situating creative interaction and interpretation in the museum" Falmouth University, 2017.
Francis Williams, "Looking away: failure, embarrassment and mis-attention in a performance-related artistic practice" Falmouth University, 2020.
Tom Milnes, "Spatially-immersive Networked Composites: A Media Archaeology of the Photogrammetric Image through Glitch Practice" Falmouth University, 2021.
*Sarah Levinsky, Encounters between Dance and Digital Meaning: Discovering Potential in the Question of Movement (Falmouth University, April 2022)
Number of research degree examinations
5
Areas of teaching
Dissertation module
Illustration
Critical Studies
Visual Culture & Communication
Body Gender Language
History of Modern Art and Design
Creative Critical Thinking
Graduate Research Writing Seminars
Courses taught
CriticalStudies (BA Illustration); Visual Culture and Communication (MA Creative Advertising); "Why We Buy" (BA Advertising); "Body Gender Language" (BA English with Creative Writing); Dissertation Supervision
Theories and Discourses (MA Authorial Practice)
Dissertation BA Illustration
Social, community and cultural engagement
Conference coordinator, "Performing Objects," October 17-20 2013, Falmouth University, in collaboration with The Performance Centre, The Poly, Falmouth Gallery, Kneehigh Theatre
Engagement with professional associations and societies
The Bentham Project, University College London
Professional esteem indicators
| Year | Description |
| --- | --- |
| 2015 | Invited lecturer, University College Faculty of Law, on the topic of Jeremy Bentham's philosophy of language |
| 2018 | Invited lecturer, University College Faculty of Law, as part of the Jeremy Bentham and the Arts lecture series |