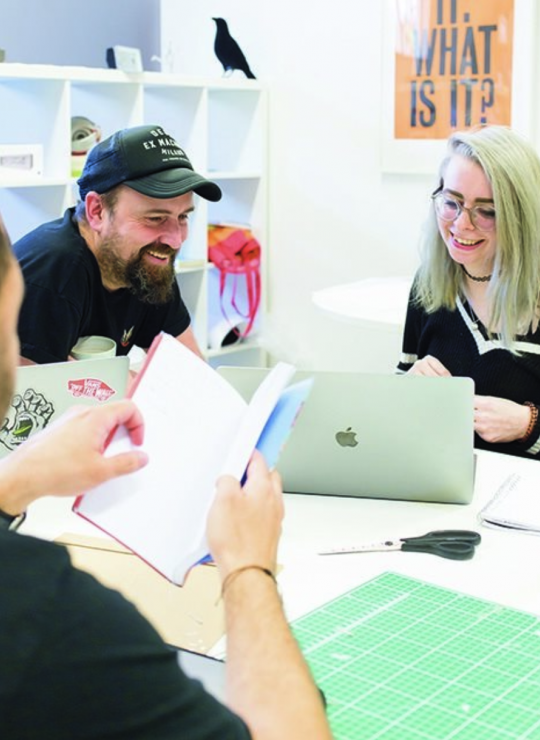 Creative Advertising MA
Build your capabilities as a strategically minded advertising creative.
Course overview
You'll enter an intensive environment replicating a full- service advertising agency, where you'll develop the creativity and key skills to forge a successful advertising career.
Working collaboratively in teams, you'll create innovative advertising from your very first week, tackling real agency briefs. While developing a keen understanding of conception and strategy, you'll learn the vital skills essential to any creative advertising role — like IT training, negotiation and presenting ideas.
You will: 
Graduate equipped with a professional portfolio and the contacts you need to win the job you want
Have the chance to exhibit your work at the D&AD New Blood competition
Interact with top international agencies and get advice from leading creative directors, strategists, planners and former students
Create links with the world's best advertising agencies