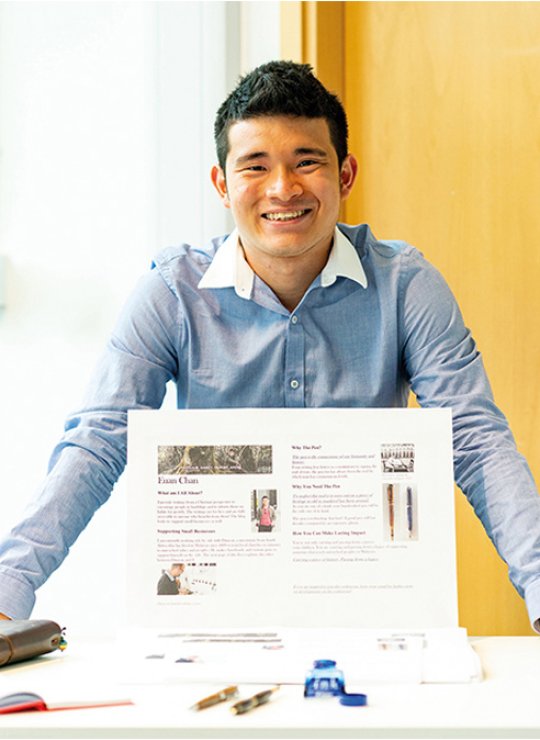 Business & Entrepreneurship BSc(Hons)
Join the entrepreneurs of tomorrow.
Course overview
Develop an entrepreneurial mindset, with the critical and practical skills you'll need to shape a successful and conscientious career in the modern business world.
You'll get the chance to collaborate with creatives from across the University, including students from our Launchpad business programme, to proactively build your network and immerse yourself in new ideas while learning theory and applying it to your own practice. Explore the social and environmental contexts of business and learn the art and science of building brands, while collaborating with peers and professionals.
You will:
Investigate the key elements of business, the challenges of the financial landscape and future trends
Explore data, information and intelligence, learning how to utilise your insights to enhance your own practice
Respond to business challenges informed by the fourth industrial revolution, where digital technologies, data, artificial intelligence (AI) and immersive experiences are transforming the way we work
Improve your relationship building and decision-making skills by pitching and presenting ideas as a team
Develop your entrepreneurial skills in a live project environment
Build your business network through collaborative work with other students and external organisations