Alumni Story: Li Xiaoyan
05 August 2022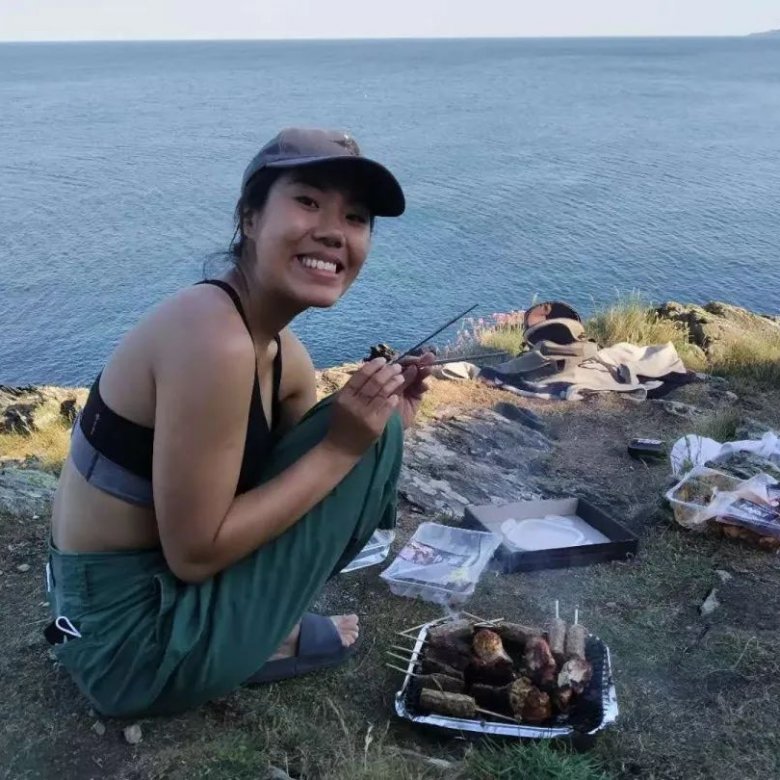 Li Xiaoyan
Why did you choose this degree?
I attended the attached high school of Guangzhou Academy of Fine Arts in China, and ever since then I've pursued the arts. But I wanted to try to get into design – I felt I could inject my artistic instincts into it.
I also watched an American TV show called "Mad Men". Inspired by the show, I thought that studying commercials would allow me to learn about multiple industries; I knew that if I could combine my creativity with advertising skills, it'd lead to some pretty cool things.
 
What is it like to study at Falmouth University?
There aren't too many people in the Creative Advertising department – about 30 students in a class. Before the pandemic, there were usually 2-4 teachers in each class, so it's a good ratio.
Although lessons were taught online during the pandemic, students could efficiently interact with teachers via Microsoft Teams. All the teachers made a real effort to help me improve my portfolio.
With the assistance of my teachers and classmates, I also won a Graphite Pencil award at the D&AD New Blood Awards, as well as some other advertising honours which have benefited me a lot in my subsequent career.
Falmouth University also runs loads of student-led societies, some in partnership with the neighbouring University of Exeter. There are some amazing options for students, so make sure you check out all the options available to you!
How can you use the university facilities to help with your studies?
The Woodlane campus in Falmouth has a small library, and there's also a much larger one on the Penryn campus. Generally, the books on the reading list of each semester can be found somewhere within these two libraries.
The school also runs language classes. Students can book courses online, with teachers helping to check papers and correct grammar mistakes. This is very helpful for students whose native language is not English - Mom didn't have to worry about my dissertation! 👩🏻‍🎓
 
How does Falmouth University help with employment?
In the last semester of Year 3, industry seniors from different advertising companies came to give us live speeches, and some companies even gave us internship opportunities.

The last semester of the course mainly focuses on helping students win advertising awards and make eye-catching portfolios ready for work. Students can submit their completed portfolio to the creative director of an advertising agency for professional feedback; it has to be said that this is also a great potential opportunity to get a job!
Do you have any advice for applicants considering studying at Falmouth University!
Set goals for the future and move forward bravely! Even if your language score is average, all the teachers will be happy to help you so long as you put the work in too.
I wish you all the best of luck in getting the offer from Falmouth University!
 
-------
This is an English translation of Li's original article on our Chinese website: https://mp.weixin.qq.com/s/Rx5RuzPBv_jJpjWjnGK89w