Accessibility and Inclusive Learning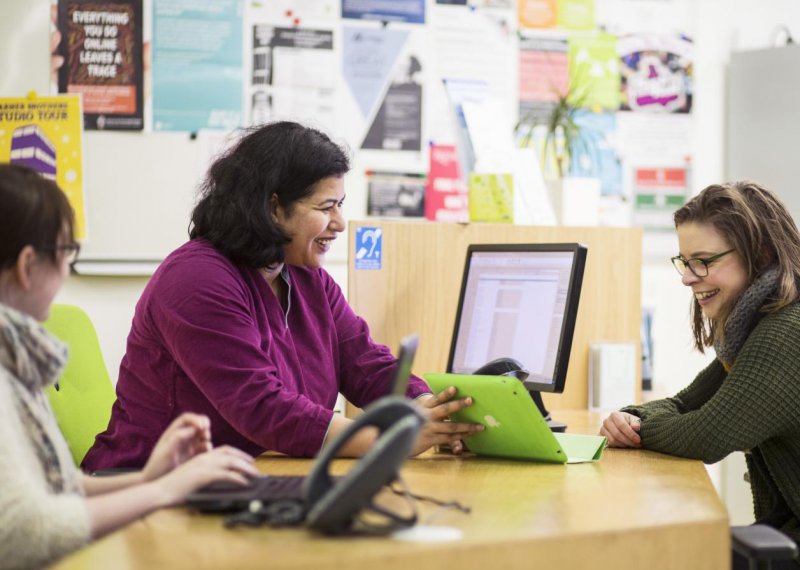 We're here to help you settle in, manage day-to-day life and get through the rough patches. Come and see us for help and advice with things like:
Physical, communication or sensory disabilities.
Specific Learning Differences (SpLDs) like dyslexia, dyspraxia or ADHD.
Mental health conditions.
Long-term health conditions.
We can also help you check your eligibility and claim Disabled Students' Allowances (DSA)
If you have a disability
It's important to get your support in place before you arrive, so make sure you declare your disability on your UCAS form. We'll then get in touch to help arrange your support, and tell your University department to make any reasonable adjustments.
If you find out you have a disability, health condition or SpLD later on, don't worry. Just get in touch and we'll help you sort things out.
Do-IT Profiler
On-campus Falmouth students can get a better idea of their study skills with this free online screening tool. We'll email you the link before you arrive. It'll help you decide whether to get assessed for an SpLD like dyslexia, and point you towards useful advice and resources. Try to take it before you enrol, to give us time to meet your needs.
You'll find plenty more useful information on our Inclusive Learning site
Get in touch
T: 01326 370460
E: accessibility@fxplus.ac.uk
E: dyslexia@fxplus.ac.uk
We're committed to taking care of any personal data you share with us. For more information, please see our confidentiality policy